Additive Manufacturing of Tungsten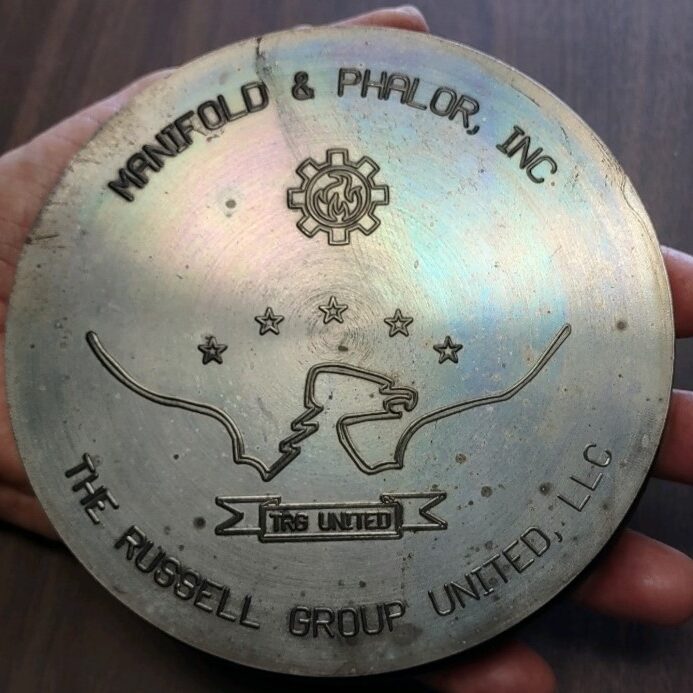 Manifold & Phalor, Inc. uses a proprietary, CVD based additive manufacturing technology for producing 100% dense, pure tungsten parts.  Due to the sensitive nature of our customers and their parts we have no examples of parts that we can show on our website other than the sample shown. Shown: 5/16" (8MM) thick X 5" (127MM) diameter medallion made as a sample.  The details and finishes shown (16 RMS) are as produced in the deposition process.
We have produced parts as thin as .010" (.25MM) and as thick as 3/8" (10MM) although we are continuing process development to allow unlimited thickness.  We have also successfully deposited material on to other substrates (PM tungsten, copper etc.).
Since the technology is extremely flexible, please contact us about your specific applications.
For commercial applications contact:
Thomas Creek
Thomas.creek@manifoldphalor.com
614-920-1200 X402
For government or military applications contact:
Col. George R. Nelson (Ret)
The Russel Group United
888-848-1876 X1